---
Plaston Šluknov
7. 11. 2007
historie firmy: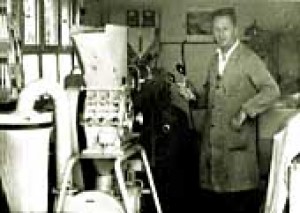 It was on 6th February 1956, half a century ago now, that our founder, Hans Frei, began manufacturing plastic products in the garage at his parents' home.50 years on, these humble beginnings still cause surprise and admiration.
Under the slogan "On the trail of PLASTON", we are aiming to focus on various aspects of his pioneering work and take a look at both the past and the future of the PLASTON group. With your order you'll support the fund for apprentice of PLASTON.
All those who, through their character and contribution, have added exceptional value to the PLASTON relationship, whether as a member of staff, a customer, a supplier or simply as a friend, have left their mark.
We thank you all most sincerely.
1958 Production of the first own-brand products for the 
         household market
1966 Investments in heavy machinery
1970 First plastic cases for Hilti
1971 First steam humidifier under the "BONECO" brand name
1981 First evaporator under the "BONECO" brand name
1988 First plastics manufacturer in Switzerland to gain
         ISO 9001 certification
1989 First ultrasonic under the "BONECO" brand name


1995



Foundation of PLASTON CR s.r.o.
in Sluknov CZ





2001



Set up of sales organistation PLASTON Inc.
in Naperville, IL, USA







2004



Foundation of PLASTON JiaXing inc.
in China